The Sinking of U.S. Army Transport 42 (S.S. Tjinegara)
Robert Lee Shaw
The 9,227-ton former Dutch freighter Tjinegara, sailing as U.S. Army Transport 42, was torpedoed and sunk 74 miles southwest of Nouméa, New Caledonia, by the Japanese submarine I-169. Tjinegara, built in 1931 as a combination passenger and cargo ship, was owned by the Java-China-Japan Lijn out of Batavia and was renamed and operated by the United States Army primarily as an animal transport; it was sailing to Nouméa from Rockhampton, Queensland, Australia, with a load of horses and mules.
Robert L. Shaw was a 17-year-old seaman in the 12-man U.S. Navy Armed Guard, and had been aboard Army Transport 42 for about a month. This is his account of his rescue by Worden: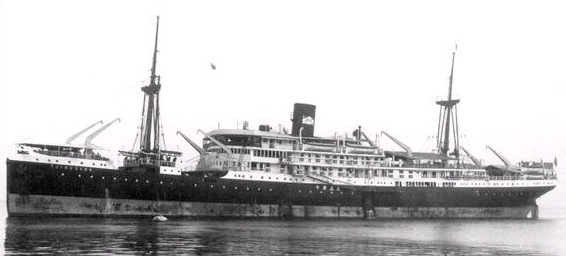 On July 25th 1942, 65 years ago, Steve and I was asleep on board S.S. Tjinegara at 11:30 P.M..
Our load on board ship consisted of 477 horses and a road grader and 2,000 cases of beer.
We heard a loud explosion that woke us up. We smelled gunpowder. Had no idea what was wrong.
We jumped out of our bunk beds and I ran towards the bow of the ship. The deck hands were jumping over board and the abandoned ship signal was given. So I turned and went to the bridge to my lifeboat site.
Decided I had five dollars in my room and so I went down below deck to get my suitcase and returned. The captain was going down the life boats and I followed him. Where the torpedo hit was big enough to drive a truck in.
I thought we were the last ones to get off, the captain and me. We pushed off and paddled away from the ship. We went on the opposite side of the ship. Sometime later one of the horses got loose and was headed for our life boat. They were going to shoot it because they were afraid that it would get into the boat. The captain said no, because the blood would attract sharks.
The captain noticed a periscope and announced it to us and watched as the torpedo went into the ship on the opposite side of the ship. And shortly thereafter aboard ship blew the abandoned ship; after that the ship sank. Shortly thereafter a plane flew over and circled us for awhile. Might have saved us, period.
At the time, submarines many times surfaced and shot survivors. So we were fortunate to have the plane up above. I am sure that saved us.
We drifted all night till the next night around dusk. We spotted several ships on the horizon. As they got closer we, with sound of our voice, told them what happened.
It happened to be the U.S.S. Worden that came along side of us. They took us aboard that ship and fed us. We were aboard that ship one week. We made a trip to Sydney, Australia, on the U.S.S. Grant where we picked up survivors from the U.S.S. Lexington that had been sunk in battle and took them to Sydney. Then we came to the United States, to San Francisco, and I went home on leave.
On the U.S.S. Worden while in the mess hall, it came over the intercom if anyone is standing guard duty or not using their bunk to go to the mess hall and volunteer your bunk to one of the survivors. While sitting in the mess hall, a young man came up to me and ask me if I had a place to sleep. I told him no. So he said he would be on deck that night, so if I needed a bed I could use his.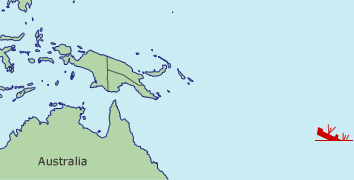 On our way back stern, where his living quarters were, someone asked him "What time is your watch Bob?" then he answered them. Then we moved on to the living quarters and someone ask him "what time is it Shaw" and he answered him. Then I asked him what his name was and he said Robert Shaw. I told him that's my name too. I said what is your middle name and he said George. I said my middle name is Lee. I would like to find him again.
I don't know how many survived because we never got together as a crew again, but I know someone was aboard when the ship sank because abandon ship was signaled just before the ship sank.
Amazingly, there were no reported casualties. Worden rescued 36 survivors; they debarked at Nouméa on 1 August 1942. Six days later, Worden served as a screening escort during the invasions of Tulagi and Guadalcanal in the Eastern Solomons.
Tjinegara was I-169's only victim of the war. On 4 April 1944, submarine I-169 was accidentally sunk by its own crew while trying to escape an air raid near Truk. Many of the crew were trapped in the hull and were suffocated by end of the next day. The wreck of I-169 off Dublon Island, Truk, is still a popular destination for scuba divers.
For more information about the sinking and how so many horses came to be aboard Army Transport 42, see "Mules go to war: A tale of floating barns on the high seas during World War II" by Andy Crawford, published in 1979. Its Amazon standard book number (ASIN) is B0006DXAZS.
Sources:
Robert L. Shaw correspondence
Australian War Memorial
www.wivonet.nl