Electrician's Mate Third Class Don Avery Blue, USNR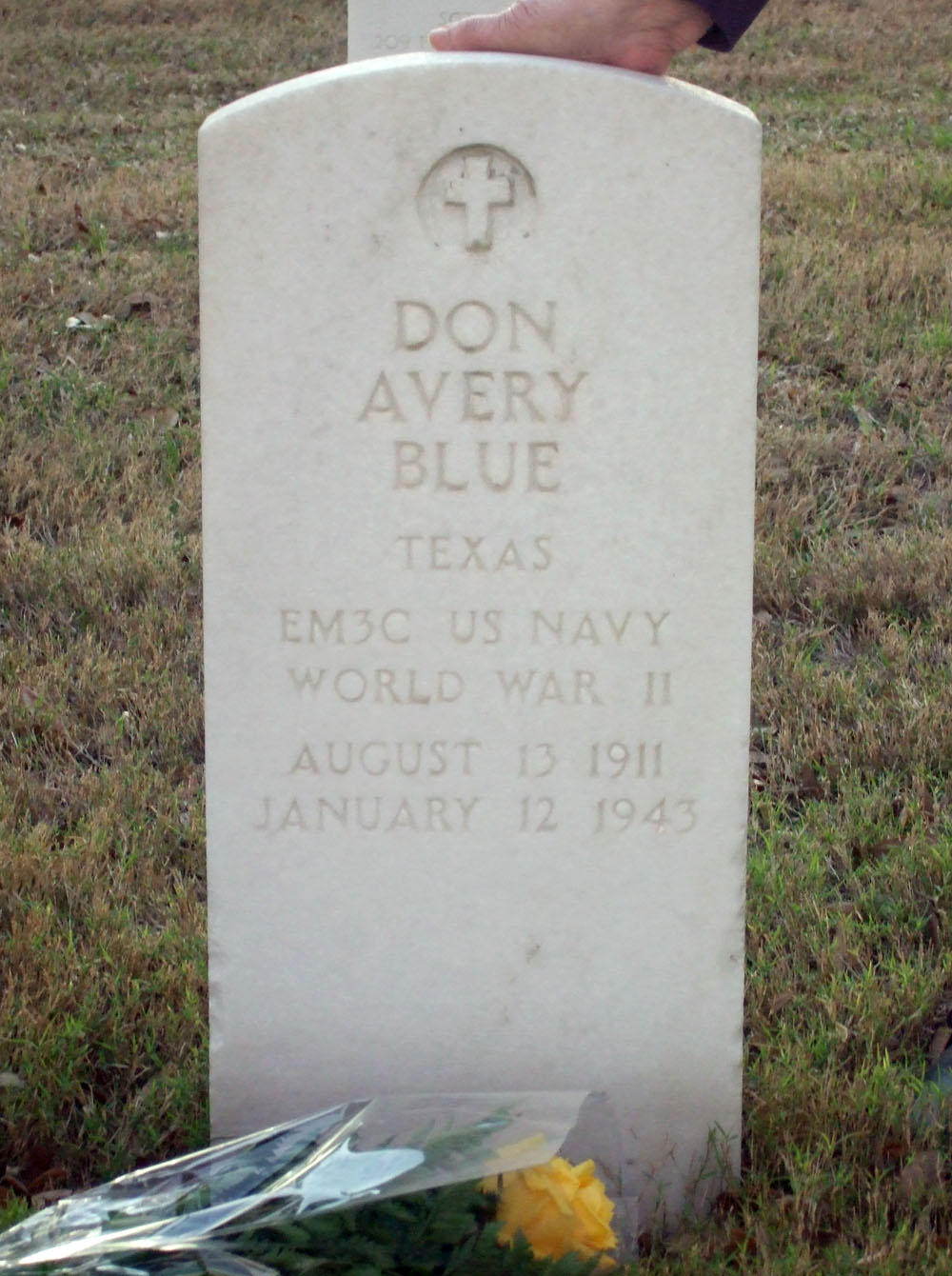 Don Blue is buried at Ft. Sam Houston National Cemetery in San Antonio. He is the only Worden casualty whose body was returned. Twelve others were either lost or buried at sea, and one unidentified sailor is buried at Sitka National Cemetery in Alaska.
Don died aboard the attack transport Arthur Middleton and was initially buried in a temporary cemetery on Amchitka, then reburied in the Amchitka Island Post Cemetery, and finally reinterred in Texas after the war. (Shortly after Arthur Middleton recovered Worden's survivors, it also ran aground; this made burials at sea impossible.)
The Army's official report described the first burial:
Blue died a short time after being brought aboard ship. On 14 January 1943 the burial party under [Army Air Corps] Chaplain [William J.] Dorney started out for the temporary cemetery located about 500 yards west of the present location. During the trip they were lost for a short time in one of the sudden storms that we have here, but suitable services were held at the grave side.
Relatives of Don's Worden shipmate and fellow Texan, Chief Machinist's Mate George William Morby, visited the gravesite in 2009. They were Captain Russell F. Nunley of the Army Signal Corps, who is George's grandson; Mrs. Jana E. Nunley, Russell's wife; George's great-grandson Jasper "Jack" D. Nunley, age 4; great-granddaughter Ella B. Nunley, age 2; Daphne S. Nunley, George's daughter; and Norma W. Morby, George's wife of 36 years.